Our Pastoral Ministers
Meet our Senior Pastor: Bishop Dr. Douglas Muchiri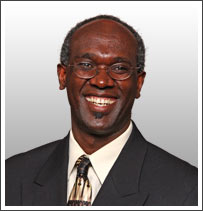 Dr. Douglas Muchiri is the Senior Pastor and Presiding Bishop of Life-Net Christian Fellowship Churches. He received his Biblical and Theological training in Kenya, South Africa and the USA. Dr. Muchiri is a dynamic teacher of the Word and is passionate on revival, renewal, reformation and restoration.
In Life-Net, we simply call the Bishop, Pastor Doug since he is our Pastor. And in Life-Net Columbus he is called Pastor Dagi. Elsewhere the youth popularly refer to him as Bish.
Bishop Dr. Douglas Muchiri was born in Kenya, East Africa. He grew up in Nairobi where he also received most of his education.
When Doug sensed God's call in his life to Serve God, Doug joined the East Africa School of Theology in Nairobi for his Pastoral training. Upon graduation; Doug proceeded to the Nairobi International School of Theology for graduate studies. In 1995 Doug joined the University of Stellenbosch in South Africa for more Post graduate and Doctoral Studies in New Testament Studies. He later on relocated to the USA and undertook more Doctoral studies in New Testament Missions at United Theological Seminary in Dayton, Ohio.
Dr. Muchiri begun his teaching career as a Kiswahili teacher in Ndaragwa High School, Kenya. He also taught English as a Teaching Assistant at the East Africa School of Theology. Moreover, as a Senior Research Assistant in the departments of Old and New Testament in the University of Stellenbosch, Doug taught Pauline Studies. Then as an Adjunct Professor at United Theological Seminary, Dr. Muchiri taught Missions and Evangelism.
Bishop Doug has been in full time ministry since 1987 when he served with the Deliverance Church and the Presbyterian Church of East Africa in Kenya. In South Africa, he ministered at the Faith Fellowship Church and His People Churches. In the USA Doug served with the Presbyterian Church of USA and the United Methodist Church. He presently serves as Overseer and Presiding Bishop of Life-Net fellowship Churches.
As a writer and a scholar, Bishop Doug has researched and presented various Academic papers in conferences, symposiums and colloquies in Kenya, South Africa and the USA. He has also published journal articles and book reviews in the New Testaments Studies, Missions and culture. He is a critical thinker and an apologist who challenges God's people to worship God in Truth and in Spirit. Doug also writes Newspaper articles while continuing to edifying the Saints of God all over the world through monthly articles and sermons published in the internet.
Bishop Doug is a dynamic Evangelist who preaches on Revival, Renewal, Reformation and Restoration. He is a prayer warrior and an Intercessor, whose life is characterized by prayer, fasting, and studying of God's word. He is passionate about seeking God's Presence and ushering in the Presence of God in the lives of all peoples. He is a man of great faith in God and is mightily used by God in the areas of signs, wonders, miracles and prophecy.
Indeed Bishop Doug is a Servant Leader graced with wisdom and cutting edge leadership skills. As a Father and a Mentor, Bishop Doug has many sons and daughters throughout the world. He believes in educating, creating and empowering Pastors and Church Leaders for the 21st century and beyond. As such he is devoted to raising a generation of vision of purpose in our generation. As a man of Wisdom, Bishop Doug often gives counsel to world leaders in matters of integrity, faith, holistic politics, and godly governance.
The heartbeat of Bishop Doug's vision in life, is embedded in Ezra 7:10: to "set my heart to STUDY the law of God and to PRACTICE it, and to TEACH His Statutes and Ordinances". To this end, Bishop Doug reaches out to the nations of the world in love and grace so that the whole world may come to Know God, Worship God and Serve God.
...............................................................
Associate Minister - Pastor Grace Mutai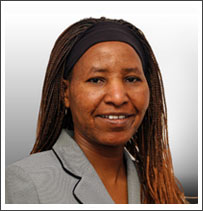 Pastor Grace Mutai was licensed to serve as a Pastoral Minister in Life-Net Christian Fellowship Church in 2010. Pastor Grace received her Pastoral and Theological training in Kenya and served as Chaplain with the African Inland Church.
Upon relocating to the USA, Pastor Grace undertook further theological education and is a graduate of Valor Christian University. Her passion is Children's outreach, Missions, Prayer and general pastoral care. We are honored to have Pastor Grace as our Associate Minister for she brings with her a great wealth of Ministry experience to Life-Net and the greater Columbus Community.